Wednesday, January 18, 2006
Thanks for the support!
Wow, I'd just like to thank everyone who have been coming out and supporting us! This past weekend was great! Fridays show was a blast and the audience really made it!
Sunday night was one of the best performances we ever gave. I was jumpin' around on stage truly feeling everyone. So thanks!
I
I'm more than siked for the CD release! The CD sounds great and has many surprises on it! We have several other shows coming up promoting it, so please make it out! I promise I'll show a good time! Come pick up some tshirts, buttons and flyers :)
Well, I hope to see ya all at the shows coming up! We have some in NJ, NYC and DE!
Come catch one and funk out.
It's almost time for World Cafe CD release! woo! Remember last time we were there?
Here's a reminder....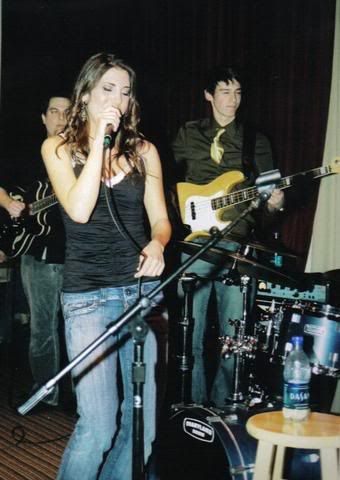 stay funky!