Wednesday, May 30, 2007
I got stuck on a ride at Six Flags! (Pictures Included!)
Wow, so my worst nightmare came true today (well, at first)
I went to Six Flags Great Adventure in Jackson, NJ today and had quite the adventure.
Here is my story for all of you! I documented this experience with my trusty camera phone.
I arrived at Six Flags early and waited in line to go on the parachute ride (My favorite ride as a kid)....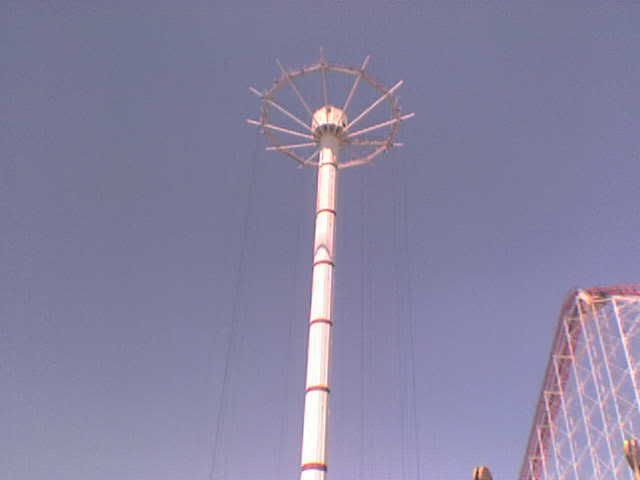 After waiting in line for about 30 minutes, my best friend and I finally get on the ride. We went up up and up. Then, as we're coming down, we notice that we are stuck in mid air....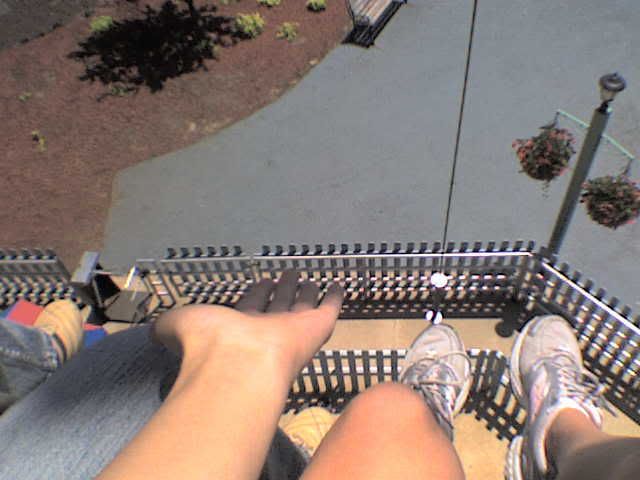 Can you imagine how frightened we were? If not, this is how scared we were...(PS: Notice the background and how high up we were!)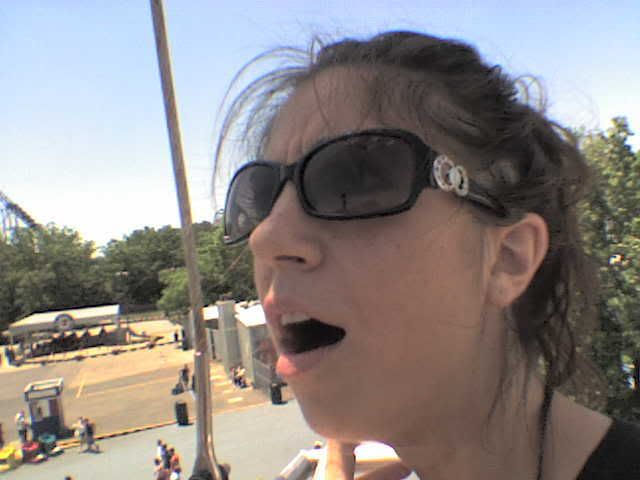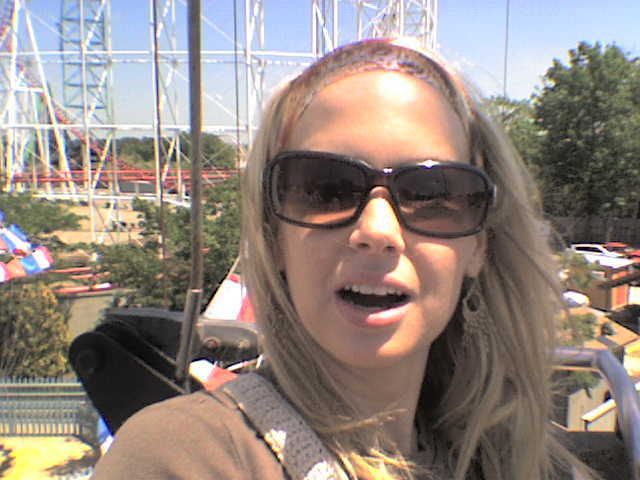 We notice that the woman running the ride gets flustered and goes for help. Ut oh! People in line start to get impatient that the ride is not resuming.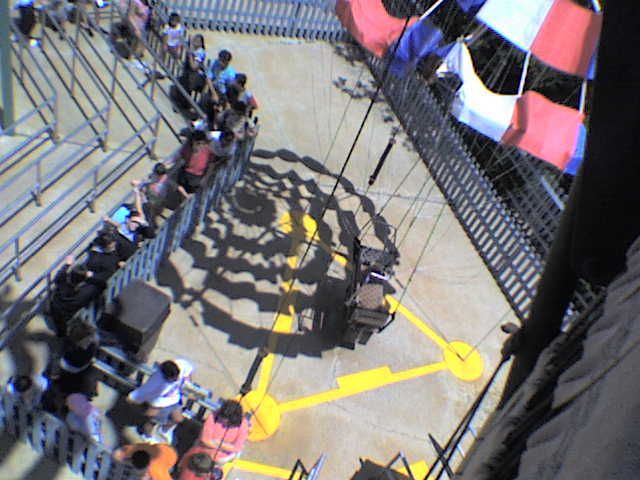 I start to get a little freaked out, afraid to look down so I look up. This is the parachute above me.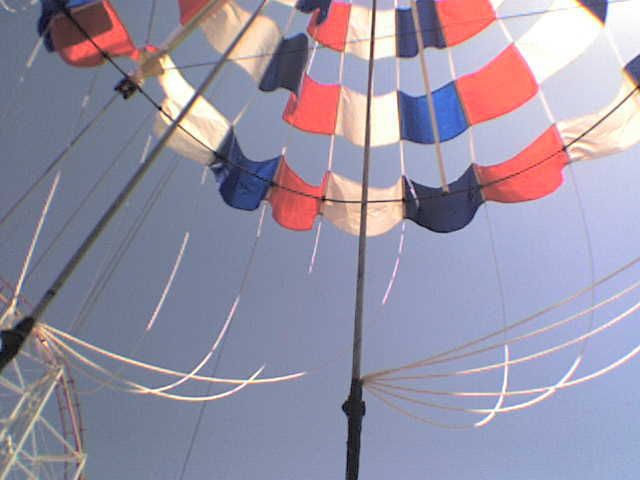 An hour passes and we are still stuck in mid air. The packed line waiting for this ride has now vanished since everyone learned that we are stuck.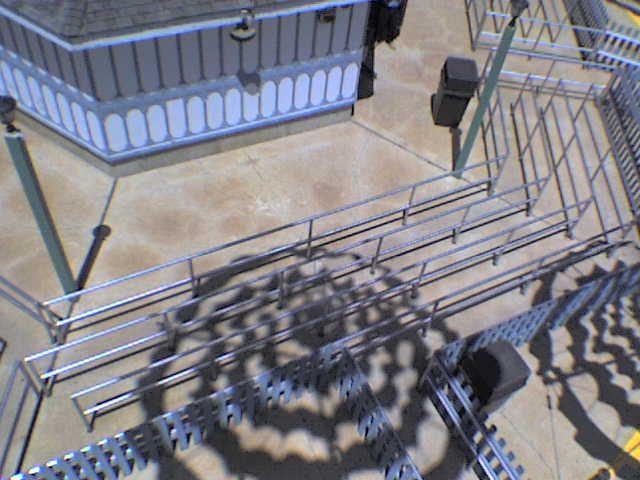 Finally, we are let down from the ride. (Believe me, I thought we were going to shoot down and die at one point). We are then given "Exit Passes"for our trouble which is like Fast Pass, but better. The employees told us this was the least they could do for us being stuck for an hour! We got to go the exit instead of the entrance of a ride and get on the ride with no wait. This came in handy since there were two hour waits all day!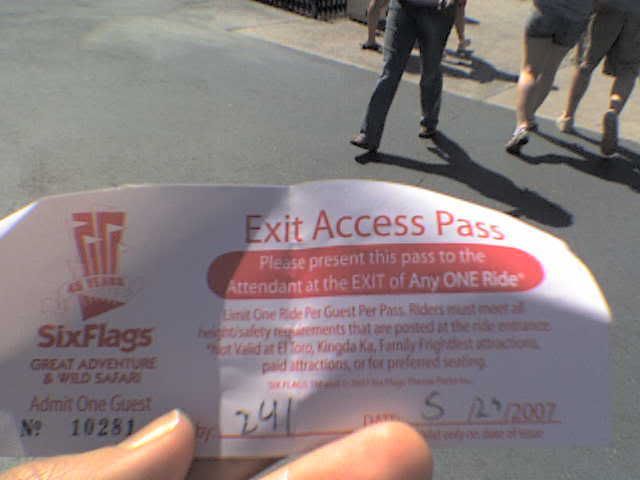 Here is me walking to the exit of the "Superman Ride" and not having to wait in line.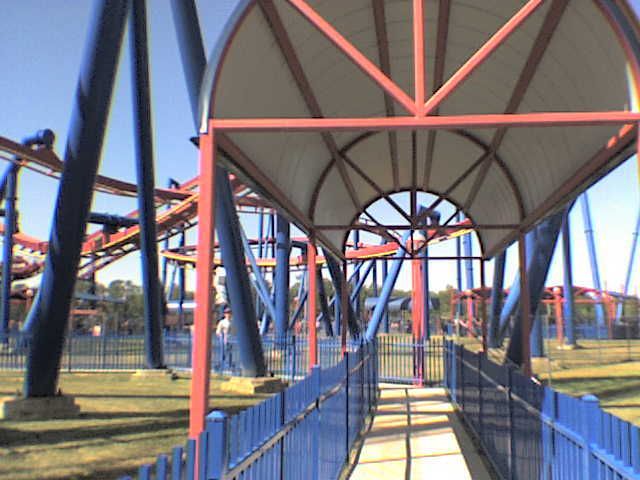 And here is a view of the park from high up: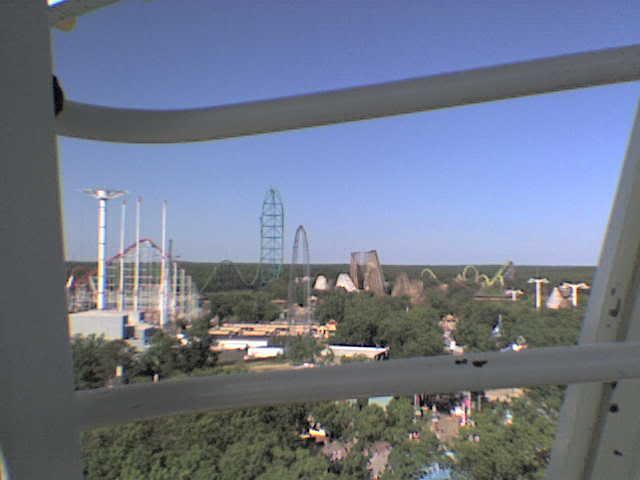 After a long day, my best friend and I stopped at this restaurant called "Chicken Holiday" I love them because they made me a vegetarian gyro which was DELICIOUS!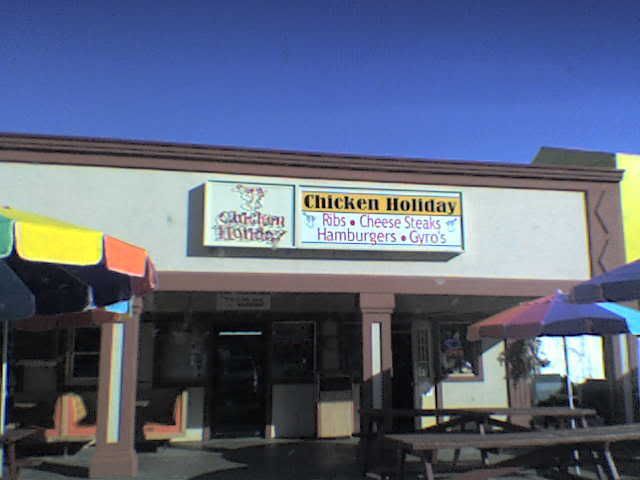 It looks like my nightmare turned out to be a dream come true in the end!