Wednesday, October 19, 2005
such a fun show last night.
Yeah, so last night was incredibly fun. We played, "The Fire" in Philadelphia. The stage set up was really cool and I went crazy on stage. All that attended will agree. Haha We're playing there again soon on a weekend, so come on out!
My amazingly talented web designer took these pics last night at the show. I hope she posts them on lauracheadle.com, but for now I'll post some on here.
I have an acoustic show tomorrow night in Glassboro, NJ which should be cool. It'll be different from me running around the stage and dancing to funk like last night.
Stay funky!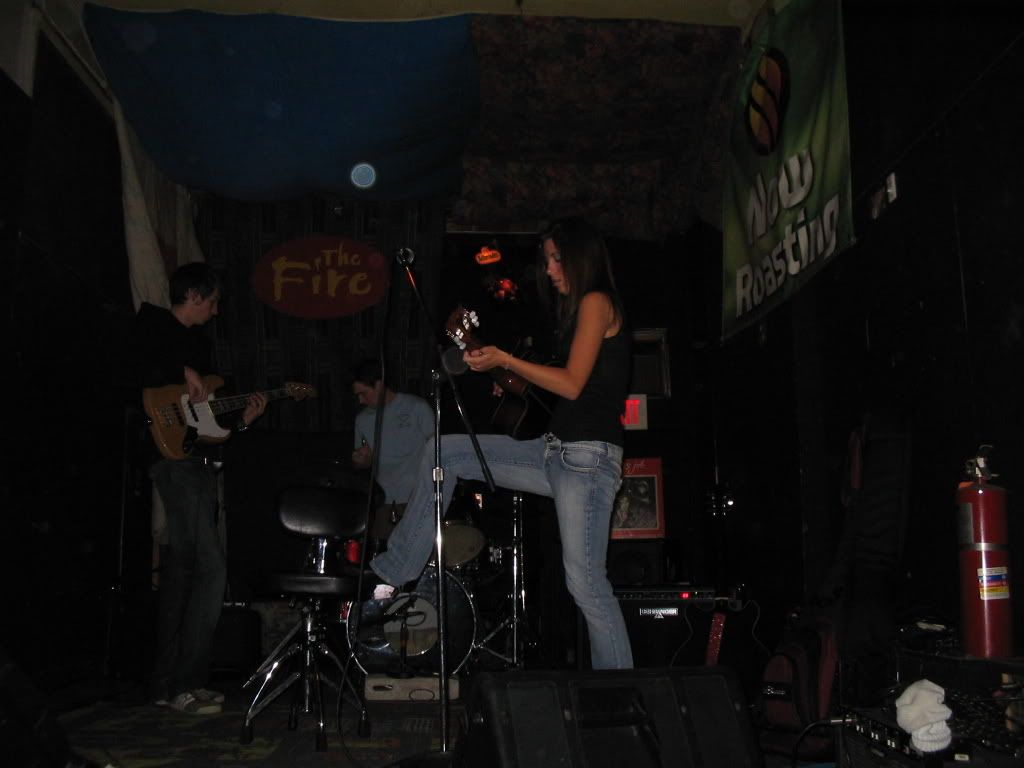 "Getting ready to funk the place out."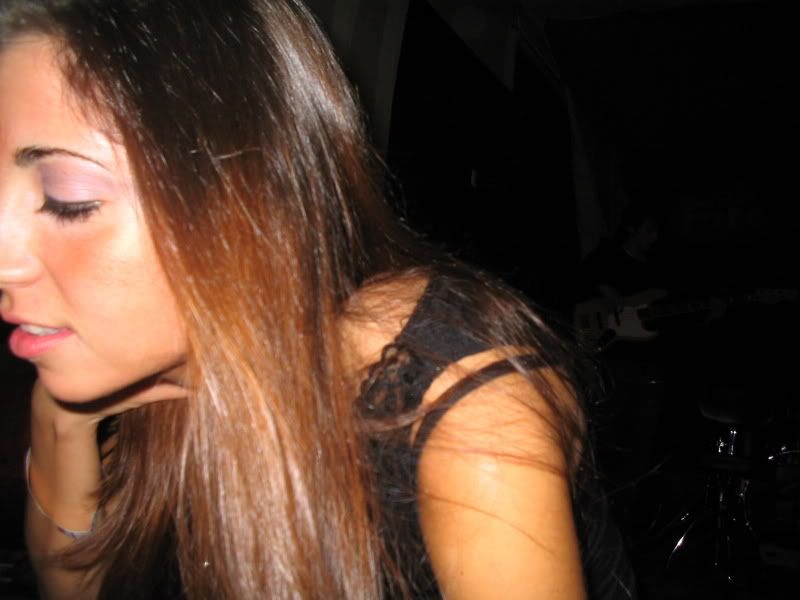 I call this, "hey where'd my face go?"
"Dancin' with Diggin dave"
more later :)
Saturday, October 15, 2005
JOIN THE LAURA CHEADLE STREET TEAM!
Pssst...
Want to help promote the Laura Cheadle band and be the first with updates and the first to receive our upcoming album, "Falling In"? If so, then join our mailing list and hit reply with, "yes" to receive all directions and info!

We have a show tonight in NYC and I'm siked. I'm so glad it stopped raining finally! I love the city because it never sleeps :)

By the way, we have two added shows coming up next week:

This Tuesday, October 18thThe Fire412 West Girard AvePhiladelphia, PA 19123 9:30 pm
This Thursday, October 20thEleven East Cafe11 East High St.Glassboro, NJ 6pm

I'll be doing an acoustic set on the 20th. It'll be different without my band, but it'll be more intimate :)

Hope to see you out!

Tuesday, October 11, 2005
Studio progress/CD release!
Hey everyone!
My new CD, "Falling In" should be released in a month. We are working hard to make it sound exactly how we want it. Each song has a different vibe to it and it's turning out amazing. My band has truly made my songs come to life. If you haven't yet, come out to a show! Our recordings do not give our live performances any justice!
"Falling In" will be available to purchase online shortly. Also, keep an eye out for our CD release party. Join the mailing list for the first word!
I'll be posting my latest recorded songs on myspace as the CD progress goes on giving you sneak peaks of new songs!
Hope that answered most of the questions I've been asked!
Hope to see you at a show :)
Laura Cheadle